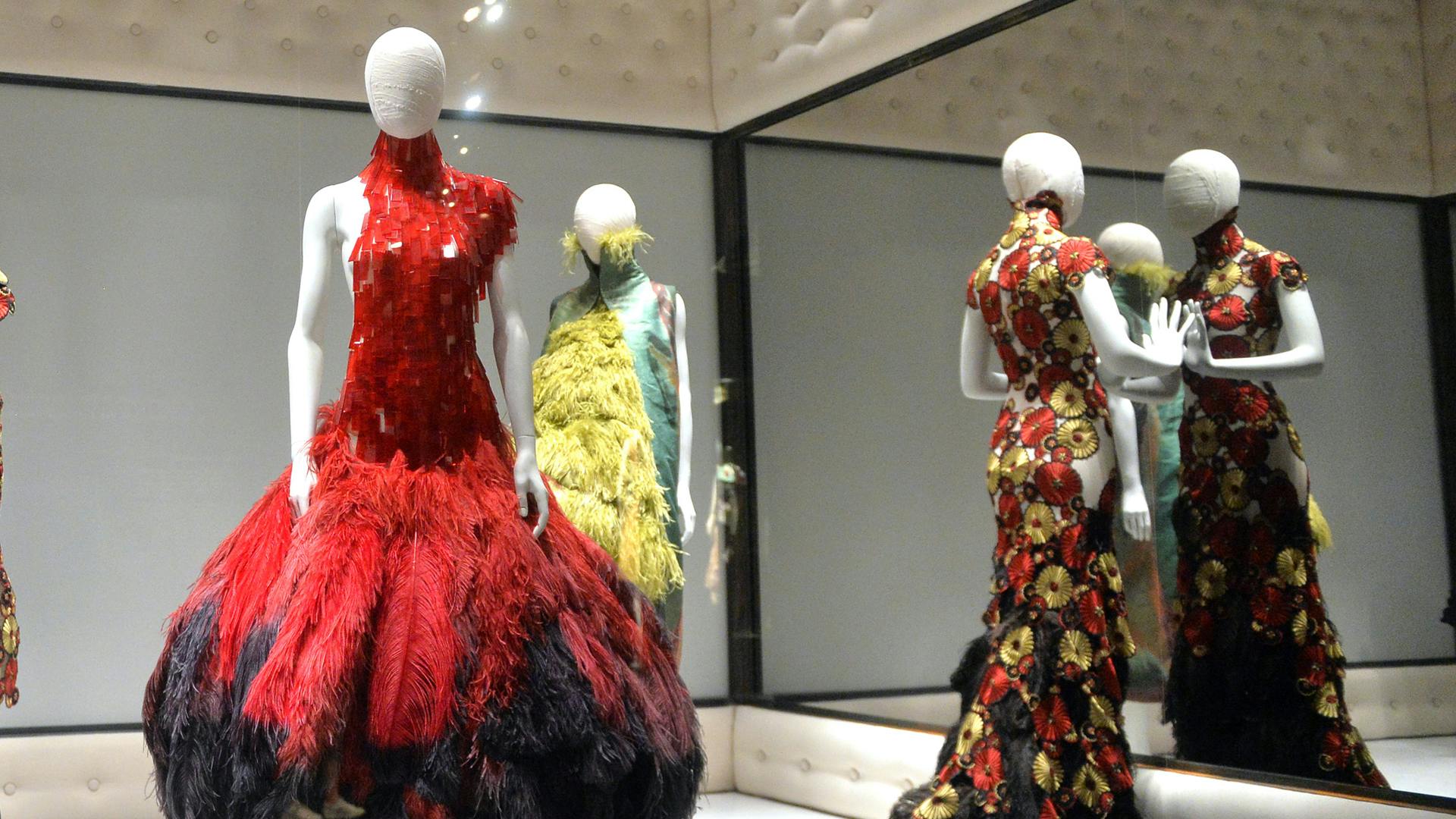 7 + 1 exhibitions & museums you can visit online
After eating all of the emergency snacks, watching every season of your favorite TV-show it's nice to have something different at your hands. We've collected some of the best sources to pass the boredom of the self-quarantine. Visit museums and galleries instantly from your couch.
Social distancing and sitting at home on an ongoing basis can be overwhelming. Good for us, some museums were thinking ahead of time and already built up some really great and enjoyable online curated collections. We are going to present 7 + 1 museums, galleries or archives for you with the feature of virtual presentation to explore when TV-shows are getting super boring. Looking at artworks has proven a good impact on mood, trust us. Enjoy!
"Van Gogh of the art museums". One of the most famous, Metropolitan Museum of Art of New York City, offers amazing high-quality shows and displays of the greatest artworks of all the time. MET Museum being founded in 1870, has on display more than 13,000 artworks on an ongoing basis, like original works of Monet, Vermeer, Van Gogh. You can watch beautiful displays of works like the classic head sculpture of Tutankhamun or a very detailed view of mid-century costume armor. You can visit the whole shows here: 82nd-and-the-fifth.
Met Museum also offers a vast assemblage of the amazing online exhibit. Our personal favorite is Christian Dior's ballgowns from 1905 to 1957 and Viewpoints: Body Language which presents in splendid close-ups the brilliant sculptures on the ethereal beauty of the body.
The MET Museum accompanied by Google and extended their online shows with several more artworks you can check here. They also give us the opportunity to have open access to their collection of artworks on the following link.
2. The MET Costume Institute
However, it's part of the Met Museum worth mentioning separately because this one is the world's biggest fashion archive. You can explore here the vast assemblage of historical garments here. Only for real fashion geeks.
Some years ago The Met curated Alexander McQueen's iconic fashion exhibition: Savage Beauty. The tragic life designer's most stunning pieces can be watched here in an 8 minutes video (spoiler alert: breathtaking).
Google Arts & Culture offers a tremendous collection of beautiful shows and artworks. Google has various features (yikes!) to keep us excited. It has a distinct collection of more than +2000 collaborative museums. In the following we highlight some of the most important museums which are a must for every rookie (but not only) art lover:
We recommend to take a look on Musée d'Orsay, Paris - the staple of Paris art scene, established in 1900 focused on art from 1848 to 1914. From Monet to Degas.
Uffizi Gallery, Florence - a real classic, built over centuries, it holds Italy's one of the most important works from Caravaggio's Medusa to Raphael's Madonna.
Museo Frida Kahlo, Mexico City - La Casa Azul, the place where the world-famous Mexican artist spent her life. This place became a sanctuary that honors the art of the artist.
The Tate, London - the Tate was opened in 1897 and has on display British artworks back to the Tudor era, an enormous Turner collection - all available at Google's art platform.
La Galleria Nazionale, Roma - Over 20,000 artworks, Rome's national museum includes a great collection from the antiquity, embracing the classical characters of the renaissance.
If you've already virtually wandered the art museums then let's move forward. With the Art Zoom feature, you're able to take a look in great detail of the famous artworks. Our all-time favorite is The Birth Of Venus, for example. You want to admire artworks by a preferred color or maybe by your favorite era? Google has your back. They also have an entire opus of artists.
For us, fashion lovers, Google created the We wear culture so various topics can be explored in fashion. Google Arts & Culture is a highly brilliant platform you simply can't gent enough of. It's a must-see! We definitely got addicted.
4. Vatican Museums, Vatican City
What about a virtual tour in the Vatican Museum? The Raphael Rooms and the frescos of the Sistine Chapel (The creation of Adam) is the part of the general art knowledge. If you haven't seen them in real life, you can catch up with it now. Bonus: no queuing, no crowd, just enjoy the view.
5. Smithsonian, National Museum of Natural History, Washington DC
Has nothing with art nor fashion though, but the Smithsonian Institue has a solid selection of very good quality virtual tours. Dinosaur fossils, bones of our ancestors and much more exciting shows. Zoom in, cause it worth it!
6. Europeana fashion & accessories archive
Europeana is an EU-made platform dedicated exclusively to European textiles and has a very nice archive of clothing, accessories, textiles. You can search by designers, techniques, even by fabrics and materials. It allows us to see through the last centuries beautifully pictured garments and accessories. Perhaps, are you interested in historical French fashion archives? They got that. Fashion reinterpretations? Also, they've got your back. It's a very interesting collection of everything related to Europen fashion from centuries ago to nowadays. We recommend this to mid-level fashion enthusiasts or the brave ones only *winks*.
It's not a crazy new thing for fashion lovers, but who hasn't heard about it yet, guaranteed jaw-dropper. You can check every fashion brand's runway photos from A to Z on every season from the freshest bakes to the classical ones back to the '90s. Be careful, it's ultra addictive. Check it out here.
8. V21ArtSpace 3D virtual exhibitions
V21 Artspace uses laser scanning technology to capture real-time arts and culture exhibitions to produce immersive 3D Virtual Exhibitions and Gallery Tours providing context, access and an interactive archive. The 3D virtual exhibitions can be viewed on all online platforms, with simple easy to follow instructions, the key to accessibility and audience development. You can start exploring at the following link. Our personal favorite is Lord Byron's virtually explorable home.